Les Meilleures Buches De Noël Par Le Journal De Montréal (EN-FR)
The Best Christmas Logs By The Montreal Journal (En-Fr)
This year, once again, one of our precious Christmas Yule logs is one of the best on the market in a list published by the Journal de Montréal. This is the vanilla pear log, one of our customers' favorites, made with care. Not too sweet yet moist, it pairs perfectly with a good liqueur, hot coffee, or a large glass of milk.
A combination of vanilla cake and Jocund cake with almonds, the cake consists of caramel crème brûlée, vanilla and bourbon mousse, and juicy dice pears. Loved by young and old, this cake was recognized for its short list of ingredients of the highest quality and its nutritional value, which is better than average. People are increasingly becoming aware of the food they put on their plates and, although desserts serve to reward and should not count as an essential food, we shouldn't disregard what they're made of. With all the new recipe alternatives that exist and the negative impact on health, it's important to create products that can be part of a healthy diet. That doesn't mean you shouldn't spoil yourself once in a while!
Jessica Pastries Inc. kept this in mind when developing its creative process. We want to deliver delicious products that are good for your health and will spoil you. Every year, we review our recipes and improve them a little because we can always do better.
It is with great pride that we see once again that the efforts we put into our products have been rewarded. The quality of our products and customer satisfaction are at the heart of everything we do. These amazing results motivate us even more.
Thank you to everyone who encourages us on a daily basis by buying our products and recommending us to their loved ones. You are the reason why we do this job.
See you next year for another flavorful holiday season!
Les Meilleures Buches De Noël Par Le Journal De Montréal (En-fr)
Cette année, encore une fois, une de nos précieuses bûche de noël figure parmi les meilleures sur le marché dans un palmarès publié par le journal de Montréal. Il s'agit de la bûche Poire Vanille, une des préférées de notre clientèle, fabriquée avec soin. Pas trop sucrée et tendre sous la dent, elle se marie parfaitement avec un bon digestif, un café bien chaud ou un grand verre de lait.
Elle est composée de gâteau vanille et d'un biscuit Joconde aux amandes, d'un intérieur de crème brûlée au caramel, d'une mousse à la vanille et au bourbon et de poires en dés bien juteuses. Les petits et les grands en raffolent et cette année elle s'est fait remarquer par sa liste d'ingrédients courte et la qualité de ceux-ci et pour ses valeurs nutritives, bien meilleures que la moyenne. De plus en plus de gens prennent conscience des aliments qu'ils mettent dans leurs assiettes et bien que les desserts servent à récompenser et ne devraient pas compter dans notre alimentation de base, il ne faut quand même pas négliger leurs compositions. Avec toutes les nouvelles alternatives de recettes qu'il existe et tous les méfaits du sucre connus sur la santé, il est bien important de créer des produits qui viendront balancer une alimentation saine. Cela ne veut pas dire qu'il ne faut pas se gâter une fois de temps en temps!
C'est dans cette optique que Jessica Pastries Inc. établi son processus de création. On veut vous livrer des produits délicieux, pour vous gâter, sans oublier votre santé. Chaque année nous tentons de réviser nos recettes et de toujours les améliorer un peu plus, car on peut toujours faire mieux.
C'est une grande fierté pour nous de voir encore une fois que les efforts que nous mettons dans nos produits sont récompensés. Nous avons la qualité de nos produits à cœur et notre clientèle encore plus et de voir de beaux résultats comme ça nous motive encore plus.
Merci à tous ceux qui nous encourage au quotidien en achetant nos produits et en nous recommandant à leurs proches, vous êtes la raison pour laquelle nous faisons ce travail.
À l'année prochaine pour un autre temps des fêtes riches en saveurs!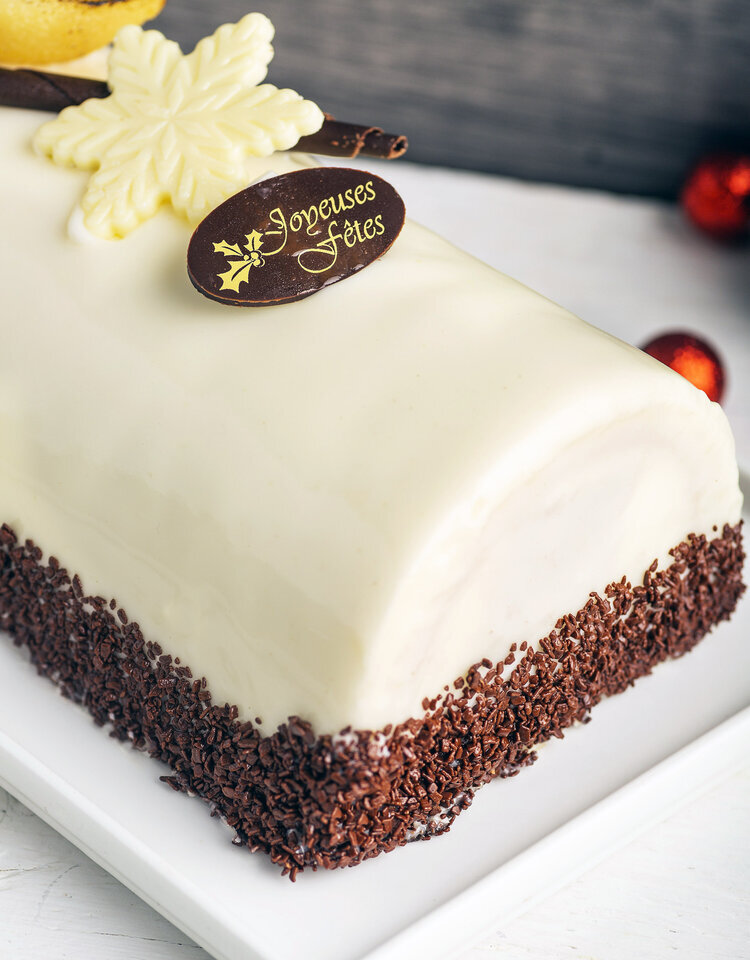 ---
---